LOL. Ridiculous title. I'm listening to that song right now. Guess who's song?
I slept quite late last night, was watching E!News and Brothers and Sisters (they look like mi familia).
It's been two weeks and I still have this stuffy nose and runny nose messing up my life. So, I've been sleeping at my living room since then (bedroom only have AC so I can't risk not getting better soon, it's getting annoying all this blowing chunks out of my nose, it's disgusting)
So, last Saturday we went to KKIP CNY celebration. Good food they even have BBQ lamb. Yummy but I was too damn stuffed to eat a lot. Lots of pictures taken but will be uploaded soon.
We did some random googling with Wiwin the other at her casa and we stumbled upon this goddamn beautiful girl, Angela when we search for 'plastic beauty', which simply means went under the knife to get the goddess look. I don't know whether it is true or not but anyway, I still find her damn good looking like kimak ... I want plastic surgery too... LOL.
I have one thing on my mind. Why do all these so called plastic beauty looks the same. Check out another allegedly plastic beauty: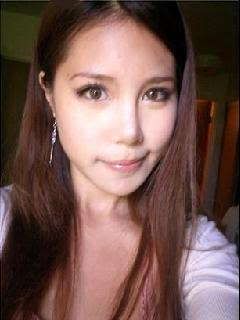 I see resemblance on:
1. Forehead
2. Nose
3. Eyes
4. Lips
Coincidence or did they go to the same doctor? LOL