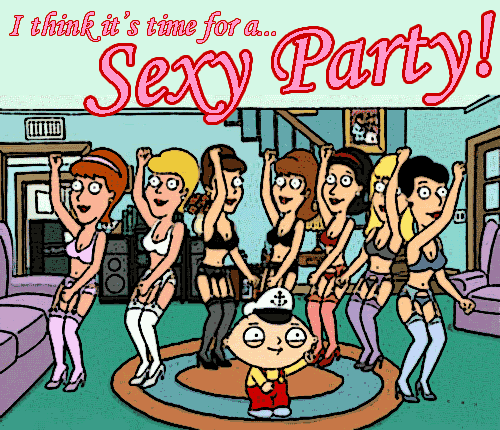 "The celebration of a person's birthday is a life affirming event. When you celebrate your birthday you are making a statement that your life is significant and meaningful. You are saying, "my life is worth living and therefore I am celebrating that I am alive for another year. It is a time to get together with friends and family and celebrate the life that you are living "
"Hey girl where's your drink
We goin' all get drunk tonight
Hey Girl, I got bud,
We can all get fucked up tonight
And by the end of the night
I'mma have you drunk and throwing up
And by the end of the night
"I'mma have you so fucked up"

*Note: "Fucked up" here is nothing to do with S.E.X* just in case you feel all obligated to report to HR about the inappropriate content of this blog. Probably need to use google to check what it actually meant??
So, that's what we did last Friday, we partied like there's no tomorrow, but sad to say just when I spotted a hottie among the crowd, I got puked on by some stranger!!! Anyways, probably it's NOT so much of a loss cos that hottie was severely drunk. But, that rarely happens so I think I'm gonna have to wait another 100 years for such luck to happen again. Anyways, I have THE hottie so I'm not worried that much about that.
It's actually CyntaCinta's birthday clubbing. We did it early cos …. I don't know why we planned to do it earlier than the actual date, I guess we're just eager to go out cos it's been forever since we went out and I don't remember if I did go out for some drinks and dance with the girls post Thailand. BTW, Bangkok was AWESOME.
So, for this joyous event, I invited my colleague, Mel to join the festivity. And it was SO MUCH FUN. To all the sponsors, THANK YOU VERY MUCH & keep it coming next time. A big thank you to BED owner (sorry sir, I didn't get your name) and BED Manager, Raheem.
I didn't get drunk, didn't even get that tipsy feeling though the alcohol helped with the feverish feeling and sore throat a little bit. I think Jacynta and Amy got a bit drunk especially Amy!! LOL.
WARNING: I think that crazy Phil Steiger dude is imposing as Chris Topher now in Facebook so don't add him.
ENJOY THE PICTURES
Mwah!!
And to the celebrated hottie, JACYNTA R. LIDI
In the niece department
I sure did luck out
You are the best
Of this I have no doubt
Happy 23rd Birthday